Your wedding from a photographer's perspective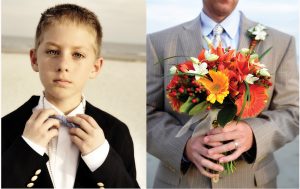 Things you should know, professional advice, mistakes and some fresh new ideas. In retrospective reflection of writing this article I refer to my personal experiences of my own wedding in addition to the many observations while photographing the events of others.
How important are great photographs on your wedding day?
Extremely. What lasts the longest from the most memorable day of your life? Certainly not the party, and all the money you spend on alcohol lasts until the hangover the next day.
The music is over that night and chances are you will never wear that dress again. While some will fork out huge sums of money for a fabulous reception party and a 7-course dinner that will impress the guests, often little concern is given to the only thing that has longevity.
The photographs ~ Photography is one of and probably the most important decision for a wedding. Some people book their date depending on the abilities of a great photographer. While others feel they can save money by hiring a cheap photographer. This is a very unwise uninformed position to take. Case in point, take my own wedding experience. When Lisa and I were married we had very little in the finance department. I had just finished school (yes I actually went to university and majored in photography) and had very little experience in shooting real world applications. My ignorance and lack of something important like cash, led me to accept a friends offer of volunteering to shoot our wedding. Unfortunately his lack of experience yielded nothing we would ever want to show anyone. They are bad. It is the only regret I have of our wedding day.
We live in a very image conscious society and compared to the photographs of our parent's weddings, which looked stiff, and super posed portrait style there has been a dramatic shift to more creative advertising styles of imagery. There is no reason why your photographs should look stiff, boring, contrived or technically incorrect. Choosing the right photographer should be paramount to anything else for a wedding. It is the only non-temporary expense. You're hiring someone to capture the most important day of your life. A true professional photographer is proficient in the use of lighting that compliments the subject, and is competent with art directing to create an amazing image.
Lets talk about price vs. talent ~ Photographers are not like plumbers and assuming you can price shop a photographer is a silly accretion. No offense to the plumbing trade but the cost is basically the same and you make your decision based on who is available to unplug your potty. Contrary to this idea, photographer's fees vary drastically based on talent and professional experience. Or the lack there-of. So instead lets use a comparison of photographers to cars. An "economy model" (cheap car) can still get you from point A to point B. However most of us base how much we are willing to spend based on performance, reputation, reliability and most importantly style. While the "El Cheapo" does the job; a Mercedes or a Porsche is much more appreciated and enjoyed. There is a satisfaction found in style,accompanied by service, reliability, warranty and a piece of mind. The same can be said of photographers. There are "Joe ordinaries" and there are talented artists who are professionals in their craft. A combination of technical savvy mixed with talent has greater financial value. Beautiful iconic images will always be admired and stand the test of time. Talent and style is the most important things to look for in a photographer. Talent or the lack thereof is basically reflected by price. Beautifully orchestrated magazine styled images with gorgeous lighting do not happen by chance with a cheap photographer. The slick editorial styled images of a bride spinning and laughing at camera are crafted images of a lifestyle, fashion and editorial style shooter. Your personalities should mesh. You need to like your photographer. Does she or he exude confidence and good manners? Does he demonstrate personal style in how they look and act. Do you feel confident that he or she can manage your family pictures with appropriate professionalism.
Post production ~ Make sure you're not going to (finally) see your photos in six months. In our fast paced life of instant social media such as Instagram, Facebook and Twitter your friends are sharing images instantly. Many photographers take weeks or months to post images or provide the contracted images. A true professional should have them ready within the week. Know your rights with the photos. Will you have full ownership of them? If photographer is inexpensive what's the catch? "Too cheap" can also mean "good luck" at getting great shots or consistency. Or good luck that they will still be in business by time your event comes around. Make sure the work you see is the photographer you're actually getting. Many less expensive studios hire part time photographers who have not developed a style or talent. Don't be fooled by lots of random good shots.
A great photographer should be able to show any wedding that has myriads of terrific images that draw either a smile, a tear or inspiration that moves you. See an entire wedding so you can see if consistency and creativity follows thru in your photographer.

---
"a great photograph not only tells the story but should be so incredibly beautiful that you can truly see a feeling all over again"
---
The basics are this
~ Women want to look beautiful and guys like to feel handsome. Capturing that or creating that in an image and making it look real or non-contrived takes a trained professional. Capturing history combined with knowing when those emotional moments occur and anticipating the reactions at key times is not by fluke or accident. A pro knows when these moments happen because she or he has been there many times and is ready to photograph those precious moments. Real is real and knowing when to look for it comes only by experience.
Local vs. out of town photographers ~ Maybe they did a great job at your brothers wedding. This does not always merge over to being comfortable at a totally different venue. And beach weddings are a particular animal with glaring harsh sun and humidity here in the south. Out of town photographers are not familiar with locations and what works at that particular venue. They don't know what to do or where to go if it starts raining.
If things go wrong, experience matters ~ The professional photographer will know how to handle the situation. For example. A few years ago we were contracted to shoot a wed- ding for a lovely couple on the island. The day of the wedding arrived as did a tropical storm Andrew. The venue was moved indoors under candlelight due to a power outage that lasted all evening. To say that the bride and her family was stressed and disillusioned would be an understatement. However, weather has never hindered our work and thru experience, talent and style we provided our service with stellar images that had them laughing and crying with tears of joy. We were able to provide them with over a thousand wonderfully orchestrated properly exposed, technically perfect images.
Article by Mark Staff • Photography by Mark and Lisa Staff