REHEARSAL DINNER TO BRIDAL LUNCHEON TO BRIDAL SHOWER COOKING PARTY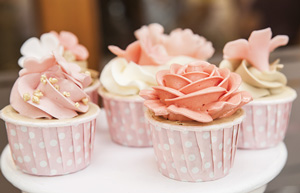 MICHAEL ANTHONY'S will help you create an elegant rehearsal dinner to kick-off your wedding festivities with the perfect location, decor and menu. Whether you prefer something small with only your wedding party or a welcome party for everyone attending your special day, your rehearsal dinner will be the perfect launching point for your dream occasion.
MICHAEL ANTHONY'S provides you with the services of our Executive Chef in a kitchen dedicated to your event. A professional waitstaff and event manager are included to ensure your evening is executed perfectly.
MICHAEL ANTHONY'S provides you with the perfect environment for a unique and fun bridal shower. Design a personal cooking class with your closest friends where you'll enjoy delicious food and wine to celebrate the upcoming special day. Make the bride feel extra special by treating her to a day of fun, food and life-long memories.

– Cucina Italiana
Rehearsal Dinners | Bridal Luncheons | Bridal Shower Cooking Parties
Orleans Plaza
37 New Orleans Road, Suite L
HHI, SC 29928
843.785.6272
www.michael-anthonys.com